OUR PRODUCTS
NEWS, Savannah Heating Products Ltd. is now the distributor for
Martin Hearth & Heating & Lexington Forge in BC and Alberta.
INDOOR GAS FIREPLACE SOLUTIONS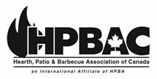 Thank you for the opportunity to introduce you to our direct vent builder's gas fireplace that is upgradeable either for appearance or for functionality. The designs of our optional add on fronts makes it possible for even the most creative home decorator to be delighted.
All cut profile pieces are done by laser with any formed steel on roboticized CNC equipment. What this means to you is tight tolerances capable of producing high quality finished product. Our CNC equipment guarantees consistent quality throughout the assembly process.
Savannahs heavy 18 gauge fire box and solid construction with 110 pounds of steel make any noises associated from oil canning negligible. Whereas the normal weight for fireplaces in this class averages around 85 pounds.
TASMAN MODEL EP (decorative) AND HP (heater rated) and CLEAN FACE
Standard Features
Up to 18,000 BTU/hr for decorative units (EP Model)

Up to 32,000 BTU/hr for heater rated units (HP Model)

No electricity required to light or operate, milli-volt system operates even during power failures

Large glass door size 19 15/16 H X 31 1/32 W

Fuel versatility: natural gas or propane

Easy access door

Ceramic brick panel kit*

Minimized install depth

100% safety shut off valve for your protection
Accessories/Options
Wall mounted thermostat for automatic temperature control

Blower kit with thermostatic on/off control

Tempered glass standard with decorative units, ceramic glass standard with heater units

2 louver kits available, basic kit in black and decorative brushed stainless steel

Bay front add on door or screen kits available

Decorative door kits, straight cut or plain arched

Pan burner option available, field upgradeable

Field upgradeable to heater unit

Stamped metal brick panels**
Installation
Economical and easy to install flexible aluminum venting kits, 3' flex vent and termination kit

Vent up to 30' vertically 15' horizontally

No hearth extension required

Also listed with Simpson Dura Vent & Security rigid pipe

Approved for bedrooms, bathrooms and bed sitting rooms
Specifications
Decorative unit certified under joint Canadian and American standard ANSI/CSA Z21.50/2.22
Heater unit certified under joint Canadian and American standard ANSI/CSA Z21.88/2.33
Decorative and heater unit certified under CGA 2.17 for high altitude installations
Click HERE to see dimension diagram in PDF format.
Clearances
Zero clearance to combustibles
*Available on heater rated units only**Available on EP unit only Consult your owners manual for complete installation instructions and proper clearances to combustible materials. Check all local and national building codes and fire regulations. All specifications are subject to change without prior written notice due to on-going product improvements.

EP & HP Manual

Clean Face Manual
---
PELLET STOVES
The TASMAN 40 and 40I
40,000 BTU Unit
Insert or Free Standing Models
Get the brochure HERE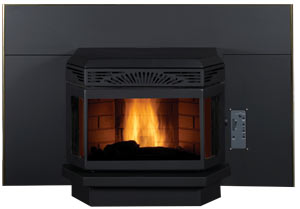 ---
T
he Westpoint and TASMAN 60 Pellet Stove

---
OUTDOOR GAS FIREPLACE SOLUTIONS
The Tasman 6000 propane outdoor gas fireplace is perfect for patios and decks, or take it with you boating and camping! This portable unit weighs only 22 lbs and takes up only 3 cubic feet of space! Rugged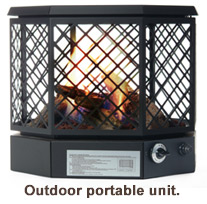 aluminum construction. Propane tank not included.
| | |
| --- | --- |
| Item | Propane (LPG) |
| Input: Hi | 31,000 BTU/Hr (9.08kW) |
| Input: Lo | 17,000 BTU/Hr (4.98kW) |
| Maximum Gas Inlet Supply Pressure: | Minimum: 11* w.c. (2.74kPa) |
| Air Shutter Setting | Adjustable from fully closed to fully open |
| Orifice Size: @ 0-2000' | #52 DMS |
| Size | 2.9 cubic feet 16.5 X 18.5 |
| Hose | 10' |
| Ignition | Electronic |

10% discount on purchases of 10 or more.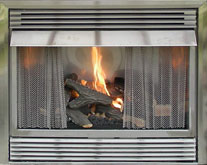 For maximizing your outdoor living space, the TASMAN OD 1000 sets the stage. This beautiful outdoor stainless steel ventless fireplace makes a welcome addition to any deck or patio.

Complete your backyard experience!

The TASMAN OD 1000 will provide hours of warmth and ambience as your family and friends gather together. You'll be able to enjoy the great outdoors long into the night, in total comfort.

10% discount on purchases of 10 or more.